Pricing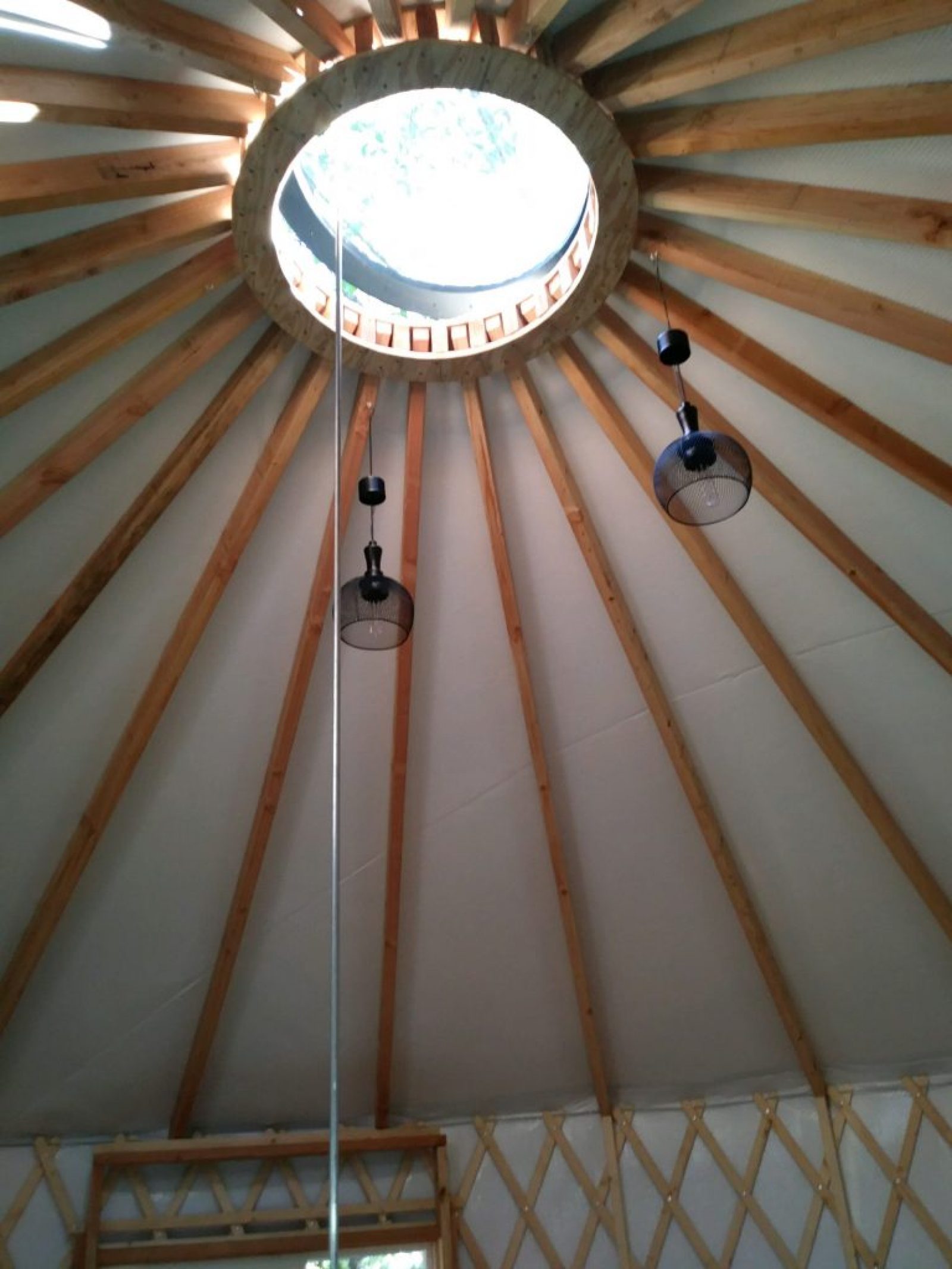 Wooden floors are extra. For locals we have a sub contractor who can build the floor for an extra fee. Another option, we have a diagram for the floor. Affordable option of installing your own floor with our diagram.
Our basic structure starts out 20 feet diameter upgraded vinyl two colors ,2 windows, 1 36″ x 6′ 8″ steel door, insulation top and walls, rain inverter, bug screen and skylight new low price $11,000 10,000
Available Optional
Extra door $750.00
Screen Door $275.00
Extra Window $650.00
Stove kit through Wall $125.00
Ceiling Fan Support $50.00
Snow and Wind Kit $1800
New! add a solar system two panels, controller, two batteries complete kit for off the grid solar to keep lights on and charge cell phones, and small devices. May need more for appliances. These panels are portable and can be moved. (sunlight is recommended for good power) $800 comes with how to manual.
Most of these individual prices are a rough estimate. Prices may change at anytime. We have to deal with price increase with our local suppliers. We try to keep everything afortable. We are a small company and order by demand. As a local company, we keep the overhead down as much as we can.
We may have other request for "extras". Fees will apply.
Updated price since 9/1/2022 $10,000
we deliver 100 mile radius from Placerville, Ca small fee for farther deliveries.