Pricing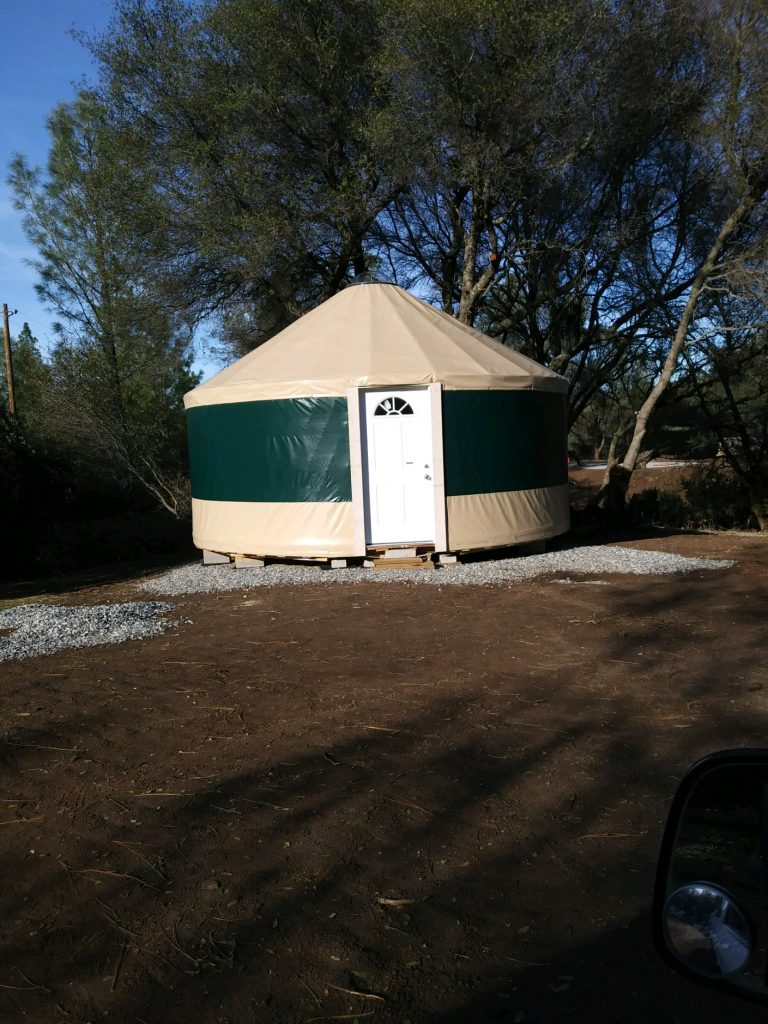 Our basic structure starts out 20 feet diameter upgraded vinyl two colors ,2 windows, 1 36″ x 6′ 8″ steel door, insulation top and walls, rain inverter, bug screen and skylight new low price $11,000
Wooden floors are extra. For locals we have a sub contractor who can build the floor for an extra fee. Another option, we have a diagram for the floor. Affordable option of installing your own floor with our diagram.
Available Optional
Extra door $750.00
Screen Door $275.00
Extra Window $650.00
Stove kit through Wall $125.00
Ceiling Fan Support $50.00
Snow and Wind Kit $1800
Most of these individual prices are a rough estimate. Prices may change at anytime. We have to deal with price increase with our local suppliers. We try to keep everything afortable. We are a small company and order by demand. As a local company, we keep the overhead down as much as we can.
We may have other request for "extras". Fees will apply.
Updated price since 9/1/2022 $11,000
we deliver 50 mile radius from Placerville, Ca small fee for farther deliveries.