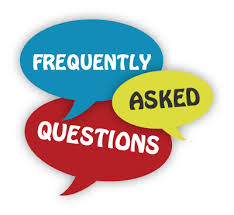 How do I see one of these yurts? Bud builds the yurts in Placerville, California.  Unfortunately we do not have an example up right now. The yurts we show you are on our clients yards.  Therefore, the yurts are in use. We guarantee will do what we can to please.
I decided to buy a yurt! Now what do I do? Make sure you have land to use that your local county office are ok with a  yurt.  Unless you go camping, you will need approval for permanent setting.  You start off by getting in touch with Bud (owner/builder). If you are serious about buying a yurt, Bud will come to you.  Bud will assess your property and talk with you on what you need for your yurt. Bud will help you with a total to purchase depending on your needs. Before Bud leaves he will accept 50% down cash deposit. You are welcome to look at our price list to estimate your needs.
Is there a delivery fee?  You are welcome to come pick up the yurt. There is a delivery fee  which includes the installation on the basic yurt. Contact us for more details. Free delivery within 100 miles. After a 100 miles 65¢ a mile.
Who sets up the yurt? There are YouTube videos on setting up yurts. Bud have it all ready for you. If you need assistance, Bud can guide you in setting up your yurt. New! We now have an additional contractor who is professional for floors. He does charge by the hour, but his work is fast and efficient. He does ask if you can have a couple of people to help out. It help the job go faster. We also have a manual you can use for instruction.
What is your cancellation and return policy? We have our cancellation policy and return policy listed. Use the drop down menu on FAQs
What is the law on permanent dwellings? To be permanent you may need a building permit. Each county and state has their own laws. Its best to check with the building authority in your county.
American Made Yurts sell the yurts and do some set up. We not responsible for county/state permits. See article#11
What is the cost of a yurt?  The beginning price basic yurt is $9875.  That price has everything except the floor is extra. We customize the yurt to your liking. Extras can be added. There a page for pricing. Feel free to call Bud for details.50% down we ask for balance on delivery. If you need to hold off for a Payday, we can do that once you put down your deposit.
How long to set up a yurt?  Camping yurts are portable takes 30 minutes to 3 hours to install. More a permanent yurt will take longer with glass windows, steel door, and semi-permanent floor.
How tall is the lattice? The lattice is 7′ 2″ tall allowing height for a house size door be installed. Ceiling is high pitch allowing stand up height.  Room available for sleeping loft. If a wood burning stove is desired, it should exit out the side so there no interference with the skylight.
Can I live in a yurt? Check out this article enter here
We are customer friendly we help you in anyway we can. We need the deposit because we order materials to your customization. We have your kit handed to you in no time!