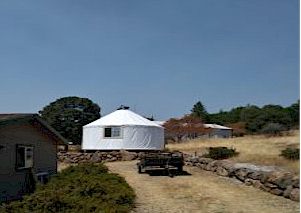 Back then…
If you see the pictures of the white yurt, that is the first yurt we started with a little over a year ago. We had to learn to iron out the wrinkles.
We learned we needed sturdy vinyl. We listened to the customers…you told us you wanted color. We did our research and found the best vinyl. You told us you wanted insulation. We have added insulation as an option.
We do what we can to please our customers and find what you want!
Now….